Mother's Day SPECIALS THRU END OF MAY
Any 60-minute facial for $65 Choose from:
Heavenly Hydrating, Vitamin Intense, Anti-Aging Lifting Effect, Derma-Balance, Sebocontrol, Fountain of Youth, Ultra-Sensitive, Skin Repair
Ultimate Spa Day for One $105 OR Spa Day for Two $169
Give your mom 2 hours of relaxation with a massage and facial.
Relax with a one hour Therapeutic Massage utilizing trigger point therapy to help relieve stress and knots. Also in this package is a one hour Customized Facial which features deep cleansing of the skin. While in the state of bliss, enjoy a foot scrub and hand treatment wrapped in warm towels. Includes massages on arms, neck, shoulders and scalp.
Enjoy 2 full hours of bliss.
(all mothers will receive a special gift on Saturday May 13th)
~ Laser MONTHLY Memberships ~
(SEE WEBSITE TAB FOR DETAILS)
The most competitive prices for laser hair removal
No extra charges for "touch-ups". You're completely covered for the duration of your membership

Laser as many areas you want at a low cost 

Low monthly payments. No credit checks, no interest!

Flexibility – use your monthly treatment on any area within your plan

Membership Fee at $30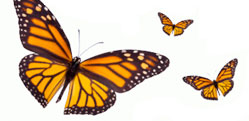 "LIKE" OUR FACEBOOK PAGE OR FOLLOW US ON INSTAGRAM TO RECEIVE UNADVERTISED SPECIALS AND FREEBIES!! 
https://instagram.com/aquablueaustin
AQUA BLUE PFLUGERVILLE
305 N. Heatherwilde Bldg 4   Ste 2
(512) 252-2411