MARCH MADNESS
75 minute OXYGEN INFUSION FACIAL $75 (Reg $149)
This specialized beauty treatment is designed to replenish the levels of oxygen in your skin, smoothing out wrinkles and restoring a youthful appearance to your face.
60 minute HYDRA-FACIAL $75 (Reg $149)
The treatment is soothing, moisturizing, non-invasive and non-irritating. The HydraFacial treatment improves the appearance of fine lines, wrinkles, congested and enlarged pores, oily or acne-prone skin, hyperpigmentation and brown spots.
60 minute DERMAPLANING DEEP PEEL TREATMENT $75 (Reg $149)
This treatment adds elasticity, targets discoloration, promotes collagen and cell turnover. We use a skin specific serum and a moisture rich replenishing mask followed by deep hydration. An excellent anti-aging, antibacterial treatment. Great for all skin types.
SMALL 6 treatments for $119  (choose from: lip, chin, sideburns, fingers, toes)
MEDIUM 6 treatments for $249 (choose from: Underarms, Full Face, Knees, Bikini, Mini Brazilian, nape of neck or front of neck)
LARGE 6 treatments for $349 (choose from: Lower legs, Brazilian, Men's Shoulders, Men's Back, Stomach, Lower Arms or Inner Thighs)
~ WE HAVE Laser MONTHLY Memberships & SPA WELLNESS PROGRAMS ~ 
(SEE WEBSITE TAB FOR DETAILS)
The most competitive prices for laser hair removal and spa wellness packages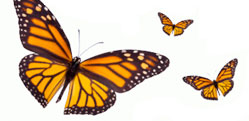 "LIKE" OUR FACEBOOK PAGE OR FOLLOW US ON INSTAGRAM TO RECEIVE UNADVERTISED SPECIALS AND FREEBIES!! 
https://instagram.com/aquablueaustin
AQUA BLUE PFLUGERVILLE
305 N. Heatherwilde Bldg 4   Ste 2
(512) 252-2411