BOTOX AND FILLER LAUNCH SPECIALS
ITS BACK…NOW LAUNCHING AT AQUA BLUE
BOTOX
20 UNITS = $173 (8.65 unit)
40 UNITS = $334 (8.35 unit)
60 UNITS = $461 (7.68 unit)
INJECTABLES OF YOUR CHOICE BELOW FOR $450 EACH:
JUVÉDERM® Ultra XC adds fullness to lips.
JUVÉDERM VOLLURE ™ XC  softens moderate to severe facial lines and wrinkles to create a smoother appearance.
JUVÉDERM VOLBELLA® XC  adds subtle volume to lips and softens the appearance of vertical lip lines.
LASER HAIR REMOVAL
SMALL AREAS 5 TREATMENTS $200 (choose from: lip, chin, sideburns, fingers, toes)
MEDIUM AREAS 5 TREATMENTS $250 (choose from: underarms, full face, knees, bikini, mini Brazilian, front or back of neck)
LARGE AREAS 5 TREATMENTS $375 (choose from:  lower legs, Brazilian, mens back, shoulders, stomach, inner thighs)
~ WE HAVE Laser MONTHLY Memberships & SPA WELLNESS PROGRAMS ~ 
(SEE WEBSITE TAB FOR DETAILS)
The most competitive prices for laser hair removal and spa wellness packages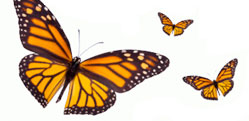 "LIKE" OUR FACEBOOK PAGE OR FOLLOW US ON INSTAGRAM TO RECEIVE UNADVERTISED SPECIALS AND FREEBIES!! 
https://instagram.com/aquablueaustin
AQUA BLUE PFLUGERVILLE
305 N. Heatherwilde Bldg 4   Ste 2
(512) 252-2411