BACK TO SCHOOL SPECIALS
WE NOW OFFER "CUSTOM SPRAY TANNING" 
Single Tan $25 (Reg $40)
Paraben Free, Mineral Makeup 15% off regular prices
WAXING SERVICES 10% OFF
INFRARED WRAPS $39 EACH
Join our Spa Wellness Program- no enrollment fee for August
$55 Gold Membership: Choose from ONE 60 min Massage OR ONE 60 min Facial
$100 VIP Membership: Choose from 2 Facials OR 2 Massages (can be mixed and matched) or choose from the list of services under "wellness program" in the website.
Laser Hair Removal
6 small for $200 choose from: Chin, Lip, Toes, Sideburns, Areolas, Cheeks, Fingers, Ab Line, Ears
6 medium for $240 choose from: Underarms, Bikini, Top of feet, Full Face, Knees, Mini-Brazilian, Back of Neck, Front of Neck, Hands
6 large for $270 choose from: Lower Legs, Brazilian, Full Back, Shoulders, Inner Thighs, Men's Chest, Lower Arms, Upper Arms
~ Laser MONTHLY Memberships ~ NO MEMBERSHIP FEE FOR AUGUST
(SEE WEBSITE TAB FOR DETAILS)
The most competitive prices for laser hair removal
No extra charges for "touch-ups". You're completely covered for the duration of your membership

Laser as many areas you want at a low cost 

Low monthly payments. No credit checks, no interest!

Flexibility – use your monthly treatment on any area within your plan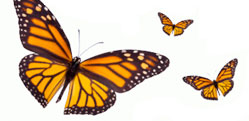 "LIKE" OUR FACEBOOK PAGE OR FOLLOW US ON INSTAGRAM TO RECEIVE UNADVERTISED SPECIALS AND FREEBIES!! 
https://instagram.com/aquablueaustin
AQUA BLUE PFLUGERVILLE
305 N. Heatherwilde Bldg 4   Ste 2
(512) 252-2411