A NEW YEAR, A NEW YOU
"3" INFRARED BODY WRAPS $135 (Reg $300) OR "5" WRAPS FOR $150
Infrared helps the reduction of cellulite (fatty clogged, water logged tissue), and promotes weight loss by helping to breakdown fat.
LASER HAIR REMOVAL
SMALL area 6 treatments for $109  (choose from: lip, chin, sideburns, fingers, toes)
MEDIUM area 6 treatments for $249 (choose from: Underarms, Full Face, Knees, Bikini, Mini Brazilian, nape of neck or front of neck)
LARGE area 6 treatments for $349 (choose from: Lower legs, Brazilian, Men's Shoulders, Men's Back, Stomach, Lower Arms or Inner Thighs)
NO ENROLLMENT FEE (Reg $29) — SPA WELLNESS PROGRAM
GOLD PROGRAM $55
Choice of ONE 60 min Massage or Facial per month
10% off any other regular priced services
10% off retail products
VIP PROGRAM $100
Choice of "2" 60 min Massages or Facials per month (can mix and match) OR "1" 90 min Massage
If you don't care for the above then you can choose "1"  from the below with this VIP membership:
Any $75 facial with add on chemical peel, microderm or dermaplane
Dermaplaning Deep Peel Treatment
AHA Peel with Facial
Collagen Induction Therapy Facial
HydraFacial Treatments (coming soon)
Body Scrubs/Masks
Cellulite Treatments
Infrared Body Wraps
Full Set of Eyelash Extensions
2 Lash Fills per month
Laser Services (includes 1 Photofacial per month or choose Laser Hair Removal)
10% off Retail
10% off any other regular priced services
~ WE HAVE Laser MONTHLY Memberships & SPA WELLNESS PROGRAMS ~ 
(SEE WEBSITE TAB FOR DETAILS)
The most competitive prices for laser hair removal and spa wellness packages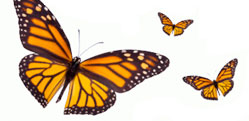 "LIKE" OUR FACEBOOK PAGE OR FOLLOW US ON INSTAGRAM TO RECEIVE UNADVERTISED SPECIALS AND FREEBIES!! 
https://instagram.com/aquablueaustin
AQUA BLUE PFLUGERVILLE
305 N. Heatherwilde Bldg 4   Ste 2
(512) 252-2411